Like us on Facebook!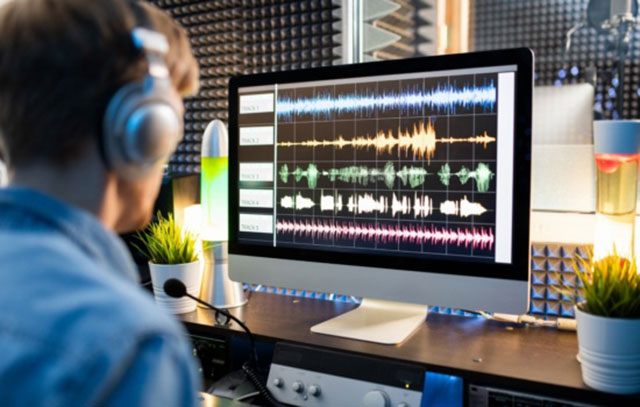 Layering music is a fundamental technique in music production that holds immense importance in creating a captivating and professional sound. By combining multiple elements and textures, layering allows musicians and producers to craft a rich sonic landscape that grabs the listener's attention and delivers a memorable experience. Whether you're working on a pop song, electronic track, or even a film score, understanding the significance of layering music is essential for achieving a polished and professional sound.
One of the primary goals of layering music is to achieve a fuller and wider sound. By adding depth, dimension and spatial characteristics to your music, you can create a sonic environment that immerses the listener and makes them feel as though they are surrounded by the music. This sense of width and depth contributes to the overall impact and emotional resonance of the composition.
To accomplish this, it's crucial to carefully select and combine different instruments, sounds and musical elements. Each layer serves a specific purpose, working together to fill the sonic spectrum and create a cohesive and dynamic mix. By employing various layering techniques, such as harmonization, counterpoint and octave doubling, you can enhance the richness of your music and give it a professional edge.
Additionally, creating a spacious soundstage is essential for achieving a wider sound. Through techniques like panning and stereo imaging, you can position different elements within the stereo field to create a sense of width and separation. Utilizing reverb and ambiance can further enhance the spatial qualities, adding depth and creating a more immersive listening experience.
It's worth noting that achieving a fuller, wider sound isn't solely dependent on layering techniques. Mixing plays a crucial role in balancing the layers, sculpting the frequency spectrum and ensuring clarity and definition. The proper use of EQ, compression and other processing tools can help shape the individual layers and blend them seamlessly.
In the following sections, we'll delve into the essential elements of layering music, explore various techniques for creating a spatial soundstage, discuss the role of dynamics and provide tips and insights for achieving a fuller, wider sound in your music. By understanding and implementing these concepts, you can elevate your compositions and captivate your audience with a professional and immersive sonic experience.
Understanding the Basics of Layering Music
Definition and Concept of Layering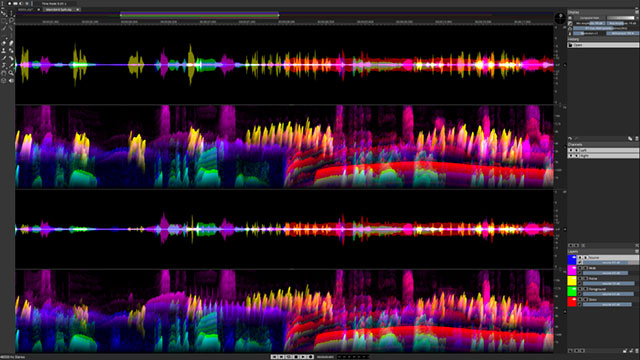 Layering music encompasses the art of combining multiple musical elements to create a harmonious and textured composition. It involves intertwining different sounds, instruments and voices to form a cohesive sonic tapestry that captivates the listener. In essence, layering is like assembling the pieces of a musical puzzle, where each layer contributes to the overall complexity and depth of the arrangement.
The concept of layering revolves around the idea that individual musical elements can be more powerful and compelling when combined. By carefully selecting and arranging these elements, you can enhance the sonic qualities of your composition, adding richness and depth. Each layer plays a distinct role, contributing to the overall tonal and emotional landscape of the music.
Benefits of Layering in Music Production
The benefits of layering in music production are numerous and encompass both creative and technical aspects. Let's explore some of the key advantages:
Enhanced Depth and Texture


Layering allows you to create a multidimensional sound by adding layers that occupy different frequency ranges. This results in a richer and more textured sound that engages the listener on multiple levels.

Increased Emotional Impact


By layering different instruments and sounds, you can evoke specific emotions and enhance the overall emotional impact of your music. The combination of various timbres and tones can evoke a sense of joy, melancholy, excitement, or any other desired emotion.

Greater Musical Expressiveness


Layering provides an opportunity to express musical ideas more fully. It allows for intricate harmonies, counterpoint melodies and dynamic variations, enabling you to convey a broader range of musical expressions.

Improved Arrangement and Structure


Layering helps in organizing musical elements within a composition. By separating different musical components into individual layers, you can better control the mix, adjust volumes and add or remove elements as needed.

Sonic Filling and Frequency Balancing


Layering ensures that the entire frequency spectrum is effectively utilized, preventing any sonic gaps. By strategically layering sounds across different frequency ranges, you can create a balanced and well-rounded mix.

Enhanced Professional Sound


Layering is a hallmark of professional music production. By employing this technique, you can achieve a polished and sophisticated sound that's on par with commercial releases.
Understanding the basics of layering music and recognizing its benefits sets the foundation for harnessing the technique effectively. In the upcoming sections, we'll delve deeper into the essential elements required for successful music layering, explore techniques for creating a spatial soundstage and discuss tips and strategies to achieve a fuller, wider sound in your compositions.
Essential Elements for Layering Music
Instrumentation and Sound Selection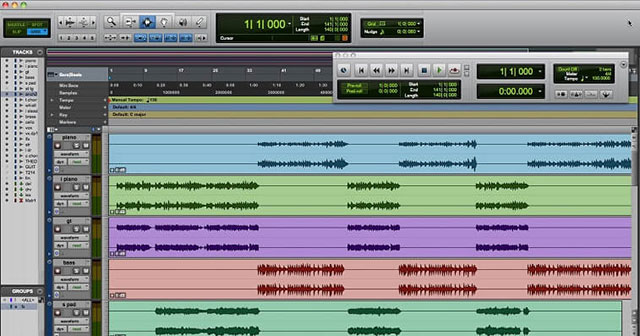 When it comes to layering music, selecting the right instruments and sounds is crucial to achieving a cohesive and captivating result. Here are two key considerations:
Choosing Complementary Sounds


To create a harmonious blend, it's important to choose sounds that complement each other. This involves considering factors such as tonal characteristics, timbres and overall sonic qualities. Experiment with combining contrasting elements, like pairing a warm, rich pad with a bright, plucked instrument, or a smooth electric guitar with a gritty synth bass. By striking a balance between complementary sounds, you can create a captivating sonic palette that fills the spectrum and engages the listener.

Balancing Frequencies and Timbres


Effective layering requires careful attention to frequency and timbral balance. Each layer should occupy a specific frequency range without clashing or overpowering other elements. Consider the fundamental frequencies of each sound and adjust accordingly, using techniques like EQ and volume balancing to carve out space for each layer. By ensuring a balanced frequency distribution, you prevent muddiness and achieve clarity and definition in your mix.
Melodic Layering Techniques
Melodic layering adds depth and complexity to your composition. Here are two techniques commonly used:
Harmonization and Counterpoint


Harmonization involves creating additional melodies that support and enhance the primary melody. This can be achieved through chords, intervals, or full harmonies. Counterpoint, on the other hand, introduces independent melodies that weave together with the main melody. By employing harmonization and counterpoint, you create intricate and harmonically rich musical passages that captivate the listener's ear.

Octave Doubling and Variation


Octave doubling entails playing the same melody at different octaves, adding richness and fullness to the sound. It can provide a sense of grandeur and expansiveness. Additionally, incorporating variations in melodic lines, such as ornamentation, embellishments, or rhythmic alterations, adds interest and depth to the composition. These techniques introduce subtle nuances that engage the listener's attention and enhance the overall musical experience.
Rhythmic Layering Techniques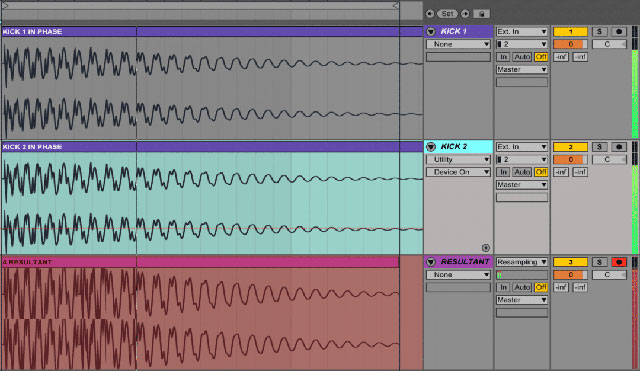 Rhythm plays a vital role in music and layering rhythmic elements can bring excitement and energy to your compositions. Consider the following techniques:
Understanding these essential elements of layering music - instrumentation and sound selection, melodic layering techniques and rhythmic layering techniques - provides a solid foundation for creating captivating and textured compositions. In the subsequent sections, we'll explore techniques for creating a spatial soundstage, discuss the importance of dynamics and provide tips for achieving a bigger sound in your music.
Creating a Spatial Soundstage
Panning and Stereo Imaging
Panning and stereo imaging techniques play a significant role in creating a spacious soundstage that enhances the width and depth of your music. Let's explore two key aspects:
Utilizing Pan Positions for Width


Panning refers to the placement of sound sources within the stereo field. By strategically positioning different elements across the left and right channels, you can create a sense of width and separation. For instance, spreading instruments across the stereo spectrum can make the mix feel larger and more immersive. Experiment with pan positions to find the optimal placement for each element, considering their importance within the mix and the desired sonic effect.

Depth and Balance in the Stereo Field


Achieving depth in the stereo field involves more than just left-right positioning. By carefully balancing the placement of elements in the foreground, midground and background, you can create a three-dimensional sonic environment. Consider placing prominent elements in the center or slightly off-center to establish a clear focal point, while supporting elements can be panned wider or positioned with subtle differences in depth. This arrangement creates a sense of perspective and spatial balance, contributing to a more immersive listening experience.
Reverb and Ambiance
Reverb and ambiance effects are powerful tools for adding depth, dimension and a sense of realism to your music. Let's explore their role in creating a spatial soundstage:
Adding Depth and Dimension


Reverb replicates the natural reflections and decay of sound in different environments, simulating the acoustics of various spaces. By applying reverb to specific elements or the overall mix, you can create a sense of space and depth. Experiment with different reverb settings, tailoring the decay time and room size to match the desired atmosphere of your composition. This helps in placing elements within a virtual space, adding depth and enveloping the listener.

Tailoring Reverb for a Cohesive Blend


While reverb can add depth, an excessive or mismatched application can result in a muddy or disconnected mix. It's crucial to consider the tonal characteristics of the reverbs used and how they interact with different elements. Adjust the reverb parameters to create a cohesive blend, ensuring that the tails of the reverbs don't clash or overshadow other elements. Pay attention to pre-delay, diffusion and EQ settings to shape the reverb and integrate it seamlessly with the overall mix.
By skillfully utilizing panning and stereo imaging techniques, along with well-tailored reverb and ambiance, you can create a spatial soundstage that enhances the depth, width and realism of your music. In the subsequent sections, we'll explore the role of dynamics in layering music, discuss tips for achieving a bigger sound and provide insights into fine-tuning your mix for professional results.
Harnessing the Power of Dynamics
Volume Automation and Envelope Shaping
Dynamics play a vital role in creating a captivating and expressive musical experience. Here are two techniques for harnessing the power of dynamics:
Emphasizing Transients and Accents


Volume automation allows you to control the level of individual elements throughout a composition. By emphasizing transients and accents through volume automation, you can bring certain elements to the forefront, creating impact and enhancing the overall rhythmic drive of your music. For example, you can increase the volume of a snare hit to make it punchier or emphasize the attack of a guitar riff. Balancing the dynamic range in this way adds excitement and engages the listener's attention.

Sculpting Dynamic Range for Impact


Envelope shaping refers to manipulating the attack, sustain, decay and release of a sound. By carefully sculpting the dynamic range of each layer, you can create a sense of movement and tension. For instance, shaping the envelope of a pad to have a slow attack and long release can create a smooth, atmospheric texture, while a percussive element with a quick decay can add rhythmic energy. By intelligently adjusting the envelopes of different layers, you can shape the overall dynamics of your composition for maximum impact.
Layering for Dynamic Contrast
Dynamic contrast adds interest and depth to your music. Here are two techniques for achieving dynamic contrast through layering:
By utilizing volume automation, envelope shaping and layering techniques for dynamic contrast, you can breathe life into your compositions, creating a dynamic and compelling musical experience. In the subsequent sections, we'll explore tips for achieving a bigger sound, discuss the role of EQ and frequency balance in layering music and provide insights into refining your mix for professional-quality results.
Mixing Techniques for Layered Music
EQ and Frequency Balancing
Effective mixing techniques are essential for ensuring clarity and cohesion in layered music. Let's explore two crucial aspects of the mixing process:
Resolving Frequency Conflicts


When layering multiple instruments and sounds, conflicts in the frequency range can arise, resulting in a muddy or cluttered mix. To address this, employ EQ to carve out space for each layer. Identify overlapping frequencies and use EQ adjustments to attenuate or boost specific bands, allowing each element to shine through. For example, if a guitar and a synth are competing for the same frequency range, you can use EQ to reduce the presence of one in that area, ensuring a balanced and defined mix.

Carving Out Space for Each Layer


In addition to resolving frequency conflicts, it's essential to carve out space for each layer within the frequency spectrum. This involves considering the tonal characteristics and sonic qualities of each element and making EQ adjustments accordingly. For instance, boosting the low-end frequencies of a bass layer while reducing them in other elements can ensure a solid foundation without muddying the mix. By skillfully balancing the frequency content of each layer, you create a well-defined and balanced sonic landscape.
Compression and Dynamic Control
Compression is a powerful tool for achieving control and consistency in layered music. Let's explore its application in dynamic control:
By utilizing EQ for frequency balancing and resolving conflicts, as well as employing compression for dynamic control and cohesion, you can achieve a polished and professional mix for your layered music. In the subsequent sections, we'll explore tips for achieving a bigger sound, discuss the role of effects and automation in layering and provide insights into the final touches of the mixing process.
Tips for Achieving a Bigger Sound
Layering Vocals for Depth and Harmonies
Layered vocals can add depth, richness and a sense of dimension to your music. Here are two techniques for achieving a fuller, wider vocal sound:
Doubling and Harmonizing Techniques


Doubling involves recording the same vocal part multiple times and layering them together. This technique adds thickness and fullness to the vocals. Experiment with panning each vocal layer slightly to the left or right to create a wider stereo image. Additionally, harmonizing techniques can be employed to create intricate vocal arrangements. Experiment with adding harmonies that complement the main vocal line, whether it's by singing different intervals or stacking multiple harmonies. This adds complexity and texture to the vocals, resulting in a fuller and more captivating sound.

Creating Choral-Like Effects


To achieve a choral-like effect, consider recording additional vocal layers that mimic a choir. This technique involves layering multiple vocal parts, each performed in different ranges, to create a rich and immersive vocal texture. Experiment with blending these layers in a way that simulates the sound of a choir, adding depth and grandeur to your music. By utilizing harmonies, doubling and choral-like effects, you can achieve a fuller and more expansive vocal sound that enhances the overall mix.
Layering with Effects and Processing
In addition to layering vocals, employing effects and processing techniques can further enhance the fullness and width of your sound. Consider the following approaches:
Creative Use of Delays and Modulation


Delays and modulation effects can add depth and movement to your layered music. Experiment with applying subtle delays to specific elements or using longer delays with varying feedback settings to create a sense of space and depth. Modulation effects like chorus, flanger, or phaser can also be employed to widen the sound and add a sense of movement to individual layers. Carefully apply these effects to enhance the sonic experience and create a more expansive soundstage.

Utilizing Distortion and Saturation


Distortion and saturation can be used creatively to add warmth, grit and character to your layered music. By applying subtle amounts of distortion or saturation to certain layers, you can introduce harmonics and add richness to the overall sound. This technique can help the layers cut through the mix and contribute to a fuller, more energetic sonic experience. Experiment with different distortion and saturation plugins or hardware units to find the right balance between adding warmth and maintaining clarity.
By implementing vocal layering techniques for depth and harmonies, as well as utilizing effects and processing methods creatively, you can achieve a fuller, wider sound that elevates your music to new heights. In the subsequent sections, we'll discuss the importance of arrangement and organization in layering music, provide tips for refining your mix and explore the final stages of the music production process.
Advanced Layering Techniques and Experimental Approaches
Textural Layering and Sound Design
When it comes to pushing the boundaries of layering music, exploring textural layering and sound design techniques can yield intriguing results. Here are two approaches to consider:
Creating Unique Timbres and Textures


By combining different sounds and instruments, you can create unique timbres and textures that add depth and complexity to your music. Experiment with layering organic elements, such as acoustic instruments or field recordings, with synthetic elements like synthesized pads or atmospheric textures. By blending these diverse sonic elements, you can create intriguing and immersive soundscapes that captivate the listener's attention.

Blending Organic and Synthetic Elements


Layering organic and synthetic elements can result in interesting contrasts and harmonies. Consider combining traditional instruments with electronic textures or manipulating organic sounds with digital effects. This juxtaposition of different sonic qualities can create a fusion that's both familiar and innovative. Experiment with blending these elements in various ways, adjusting the balance and processing to achieve a cohesive blend that resonates with your artistic vision.
Layering Across Genres and Musical Styles
Layering techniques are not limited to a specific genre or style of music. Adapting and tailoring these techniques to different genres can yield exciting and unique results. Consider the following approaches:
Tailoring Techniques to Specific Genres


Each genre has unique sonic characteristics and expectations. Tailor your layering techniques to suit the genre you're working with. For example, in electronic music, layering synths and incorporating intricate rhythmic patterns can enhance energy and intensity. In contrast, in a more intimate singer-songwriter setting, layering acoustic instruments and harmonizing vocals can add depth and warmth. By understanding the sonic palette of the genre, you can make informed decisions about layering techniques that complement and enhance the overall sound.

Pushing Boundaries and Breaking Conventions


Layering can also be a tool for experimentation and breaking musical conventions. Don't be afraid to push boundaries and explore unconventional layering approaches. Consider blending unexpected elements or layering sounds in unconventional ways to create unique sonic landscapes. By embracing experimentation and stepping outside the familiar, you can discover new and exciting sonic possibilities that set your music apart.
By delving into textural layering and sound design techniques, as well as exploring layering across genres and musical styles, you can unlock a world of creative possibilities. In the subsequent sections, we'll discuss the importance of critical listening and revising your layers, provide tips for achieving a balanced and polished mix and explore the final steps to deliver your layered music to the world.
Common Mistakes to Avoid in Layering Music
Overcrowding the Frequency Spectrum
One of the most common mistakes in layering music is overcrowding the frequency spectrum. When multiple layers occupy the same frequency range without proper consideration, it can lead to a muddy and cluttered sound. To avoid this, pay attention to the frequency content of each layer and ensure that they have enough separation to coexist harmoniously. Consider using EQ to carve out space for each layer by removing unnecessary frequencies or employing techniques like frequency sidechain to prioritize certain elements.
Lack of Clarity and Definition
Another pitfall to watch out for is a lack of clarity and definition in layered music. When layers are not properly balanced and defined, it can result in a blurred and indistinct sound. To address this, focus on achieving a clear and well-defined sonic image for each layer. Make sure each element has its own space and is easily discernible within the mix. Use techniques like volume automation, panning and precise EQ adjustments to create separation and clarity between the layers. Additionally, consider using techniques like transient shaping and harmonic excitement to enhance the definition and presence of individual elements.
Excessive Layering and Muddiness
Excessive layering can quickly lead to a muddy and overwhelming mix. While layering is a powerful technique, it's important to exercise restraint and ensure that each layer serves a purpose. Avoid the temptation to add layers unnecessarily or stack too many elements together. Instead, focus on selecting and arranging layers that contribute to the overall sonic vision of the music. Regularly evaluate the mix and consider removing any layers that don't add value or contribute to the desired sound.
Furthermore, be mindful of the overall balance and coherence of the layers. It's crucial to strike a balance between richness and clarity. Each layer should have its own sonic space without overwhelming or overpowering the other elements. Regularly reference the mix on different audio systems and make adjustments as needed to maintain a balanced and cohesive sound.
By being aware of these common mistakes and taking proactive steps to avoid them, you can elevate your layering skills and create music that sounds polished, professional and impactful. In the subsequent sections, we'll discuss the importance of revising and refining your layered mix, provide tips for finalizing and preparing your music for distribution and explore avenues for further learning and growth in the art of layering music.
Conclusion
As we conclude this comprehensive exploration of layering music, we've uncovered a treasure trove of techniques and concepts that can profoundly impact your compositions. From understanding the importance and benefits of layering to exploring the essential elements and advanced techniques, we've equipped you with a toolkit to create a richer, wider sound.
Throughout this article, we've delved into the intricacies of layering, including instrumentation and sound selection, melodic and rhythmic techniques, spatial soundstage creation, dynamics, mixing and even experimental approaches. Each section has provided valuable insights and strategies to enhance your music production skills.
Now that you've acquired a wealth of knowledge about layering, it's time to embark on your creative journey. Embrace the opportunity to explore and experiment with layering techniques. Push the boundaries, mix genres and infuse your unique style into your compositions. The key is to let your creativity flow and discover new ways to craft captivating and immersive soundscapes.
Remember, layering music is an art that requires practice and experimentation. Don't be afraid to make mistakes or try unconventional approaches. True magic happens when you break free from conventions and create something truly extraordinary. So, go forth with confidence, armed with the understanding and techniques shared in this article and let your imagination run wild.
In conclusion, layering music opens up a world of sonic possibilities. It allows you to add depth, dimension and richness to your compositions, creating a captivating auditory experience. Embrace the power of layering, continue honing your skills and never stop exploring. The journey to mastering the art of layering is an ongoing process and with each new creation, you'll grow as a music producer and create music that truly resonates with your audience.